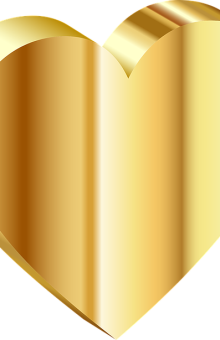 Veel mensen zijn natuurlijk wel bekend met goud. Het straalt luxe uit en heeft door de eeuwen heen altijd waarde gehad. In dit artikel willen we het eens hebben over een aantal interessante feiten van het edelmetaal goud die je mogelijk nog niet wist!
3 interessante feiten over goud
Goud is het meest kneedbare van alle metalen. Dit betekent dat het tot dunne platen kan worden geslagen, of zelfs tot draad kan worden getrokken. In feite kan één ons goud worden uitgerekt tot een zeer lange draad!
Goud is ook een van de zwaarste elementen en weegt iets meer dan 19 keer zoveel als water. Daarom wordt het vaak gebruikt in sieraden en andere decoratieve voorwerpen, waar het gewicht een gevoel van luxe en substantie kan toevoegen.
Ten slotte wordt goud niet alleen gewaardeerd om zijn zeldzaamheid en schoonheid, maar ook om zijn chemische stabiliteit. In tegenstelling tot veel andere elementen, corrodeert of verbleekt goud niet na verloop van tijd, waardoor het een uitstekende keuze is voor gebruik in munten, juwelen en andere voorwerpen die de tand des tijds moeten doorstaan.
Goud is een chemisch element met het symbool Au en een atoomnummer van 79, waardoor het een van de elementen met een hoger atoomnummer is die in de natuur voorkomen. In zuivere vorm is het helder, enigszins roodachtig geel, dicht, zacht, kneedbaar en buigzaam. Als relatief zeldzaam element is goud een kostbaar metaal dat in de loop van de geschiedenis is gebruikt voor munten, juwelen en andere kunsten. In de afgelopen twee decennia is de goudproductie echter beginnen te dalen, omdat nieuwe goudmijnen steeds moeilijker te winnen erts hebben en een lagere opbrengst opleveren. Dit heeft de goud per gram prijs natuurlijk goed gedaan, want minder productie zorgt doorgaans voor een hogere prijs.
Goud is dus een interessante metaal. Het geeft een luxe uitstraling aan sieraden en heeft door de jaren heen zijn waarde redelijk weten te behouden. We hopen dat je wat hebt opgestoken van dit artikel!
Read Article